Rob and James from SurfSUP Academy are back from their winter travels to Mexico and Hawaii. They are full of tales of monstorous waves and a new respect for larger waves. Their trip did sound absolutly amazing and have all got some wonderful photos. The good news is they all surrvived but had some close calls! 20 ft waves!! You can keep them to yourself, 4-5 foot is enough for me now a days.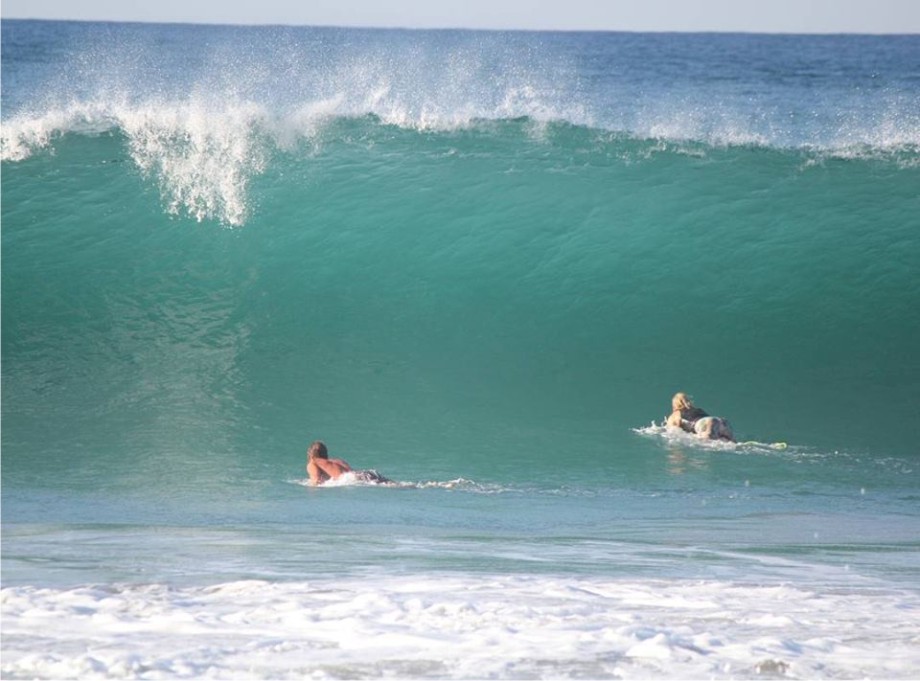 Surf lessons kicked off again this week and the shot below is the first 1-1 lesson of the year. Poor Rob has been used to board shorts, now two wetsuits LoL! All our prices are the same as last year so it appears our lessons now are a lot cheaper that anyone around for a very high quality lesson as they have all hiked theirs up. 1-1 lesson is £60 and you get two hours of one to one instruction. Almost everyone is standing after just 1 of these lessons. Liz, pictured was up and riding in less than a hour and came back to the shop with a beaming smile.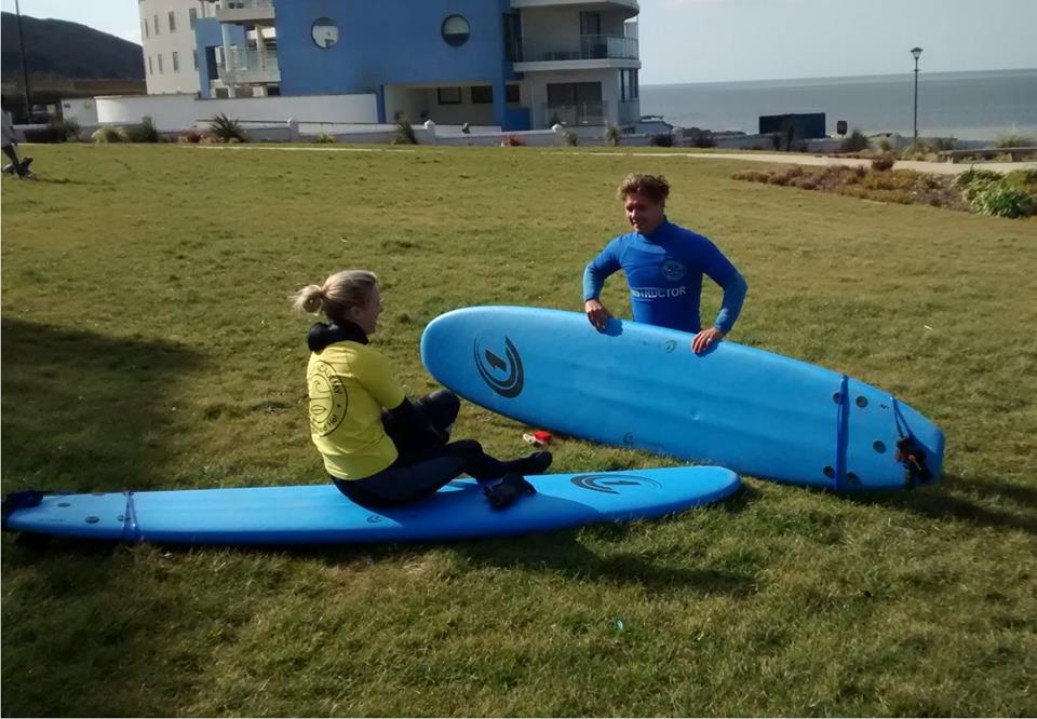 What are you waiting for? The guys are back, the sun is almost out, the water is bareable with the quality wetsuits you are supplied...Get your bums down here and make this the year you start to surf at Westward Ho!, Devon.