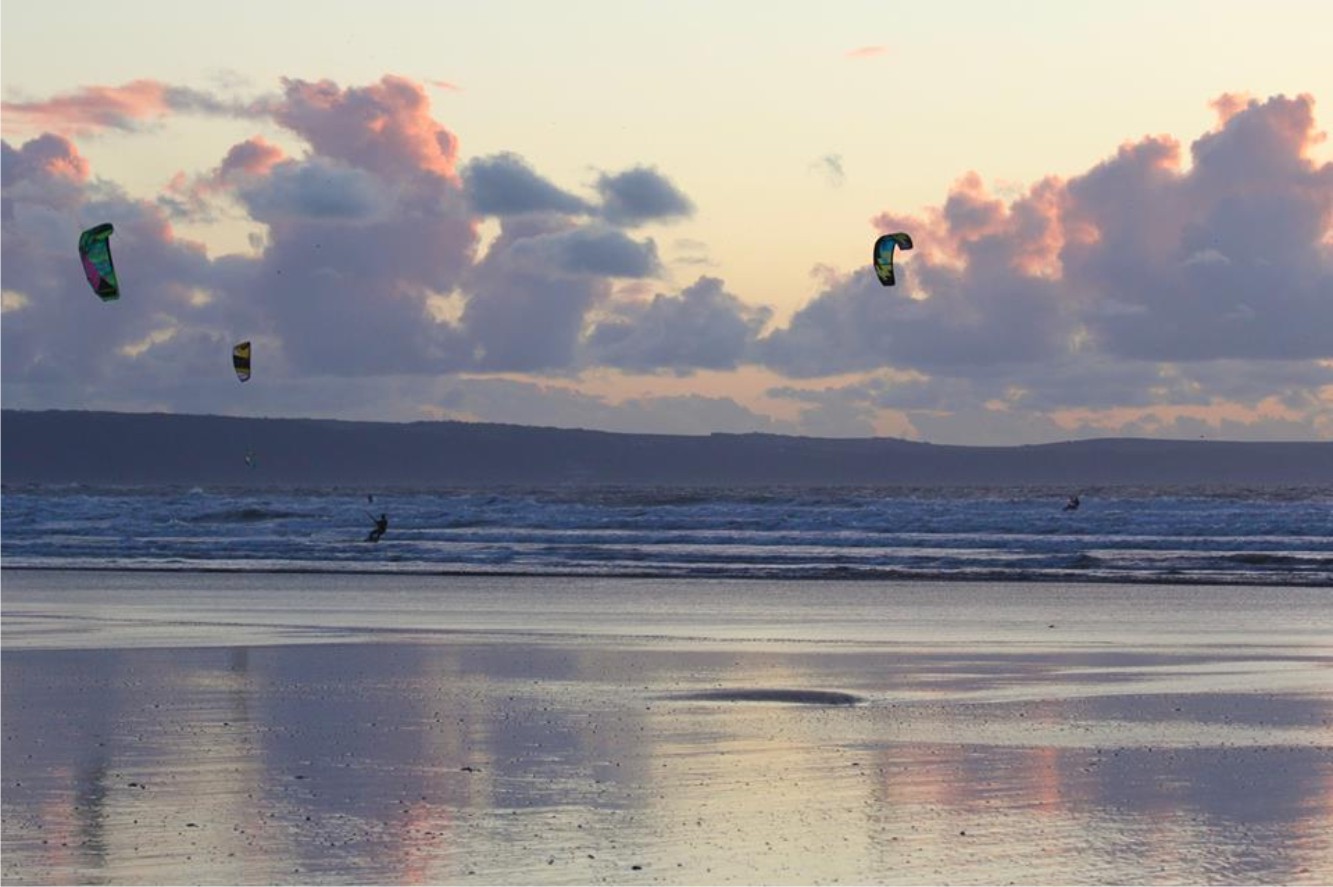 The SKA (Student Kitesurf Association) has been running their national event from Westward Ho! for several years now, they have been so lucky as it always just seems to happen. Kite sports and events is a right royal pain in the bum as you get everything set up and Mother Nature forgets to bring the wind! This year we had a light but useable NW wind so the comp was a go...Here is the offical press release from the SKA about the event:-
2016 Nationals Report...Thank you to everyone who came down and made this weekend memorable! The heats were hotly contested, especially in the Pro men's category. Oliver Zabell and Tom Verrupt were throwing down the whole session, with Tom eventually sealing the win with a massive dialled in back mobe, to take the title of Student Kitesurf Champion for 2016. Thank you to the British Kitesports Association for supporting the event and thank you to photographer, Oliver Yield. Also a massive thank you to our fantastic sponsors: Supersaturated, BLK Church, Ktwo Distribution Airush Kiteboarding and Vivida Lifestyle.
Results: Pro: 1st place- Tom Verrupt (Falmoth) 2nd place- Oliver Zabell (Bath) 3rd place- Joe Newton (Southampton)
Advanced: 1st place- Doug Lloyd (Southampton), Cedric Bontemps (Alumni) 2nd place- Jamie Hill (Southampton), Nick Boughton (Alumni)
Intermediates: 1st place- Hugh Ward (Southampton) 2nd place- Ben Smythe (Swansea) 3rd place- James Lovett (Swansea)
Overall Champions: Southampton University.


Well done to all of the students and organisers as it made the beach busy and brought a brilliant vibe to Westward Ho! Good job all.