As a shop are all about mid to high end products and our hire is no different. You won't find cheap wetsuits and nasty foam boards. When you hire from us you get O'Neill or Mystic quality wetsuits that are thick and warm. We use Torq soft and hard boards. These are basically proper surfboards with foam on the top and rails to help to minimize any force from impact by the board making them safer. They cost us a lot more, when you use them, you really notice the difference.
The photo below shows the quality of the boards we hire, the suits and a shot of one of the boards being used. They do surf very, very well!
All the wetsuits are washed out with sterilizing fluid and dried inside first, then outside. We want you to have a magical experience with your surf hire so you want to take up our beautiful sport, not scare you off with cold, damp, smelly wetsuits and rubbish, cheap boards!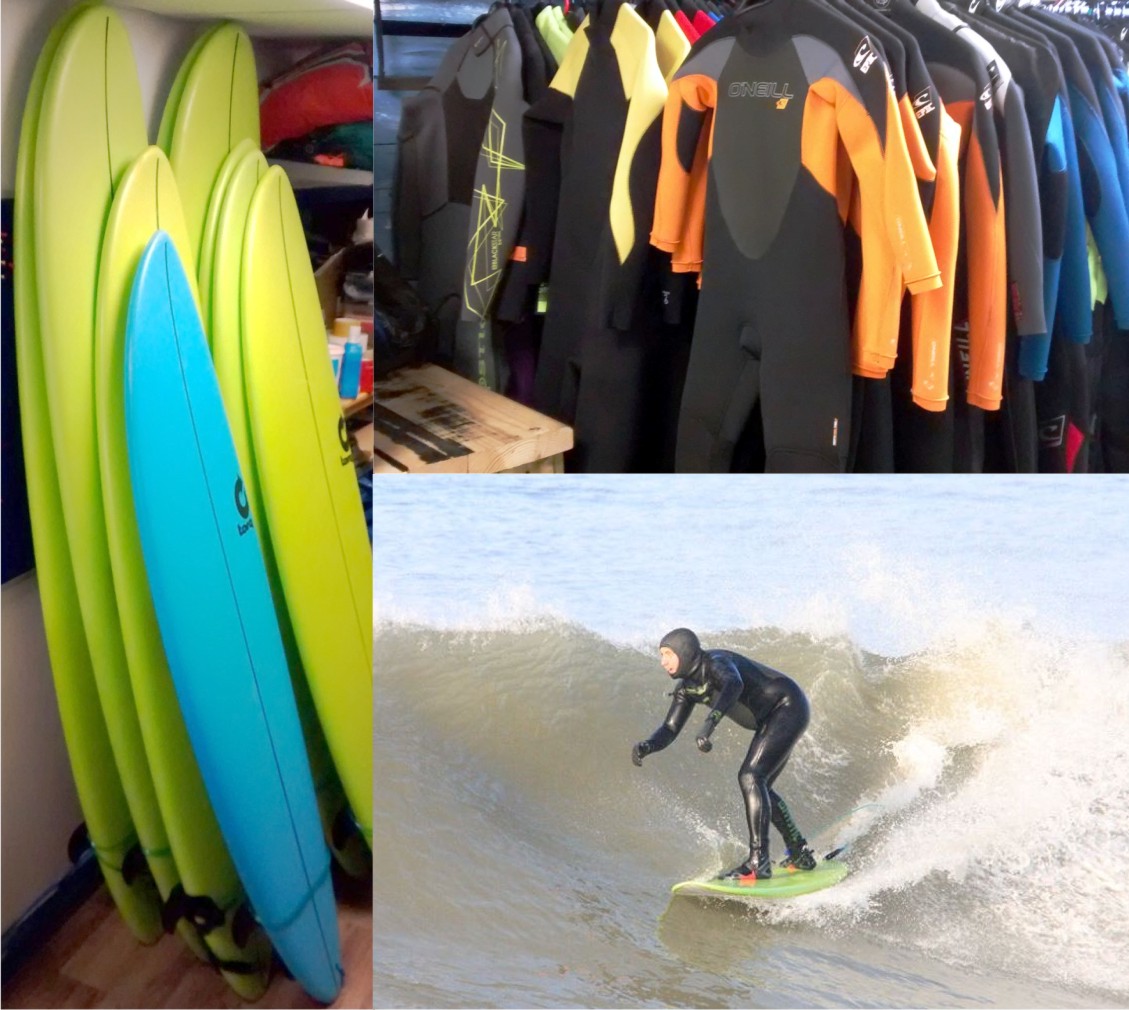 If it isn't enough knowing you are going to be supplied with quality boards and wetsuits, we also have changing rooms in the shop for you. You are able to leave your clothes safely with us and when you do finish, because we are based right in the middle of Westward Ho! there are some fantastic coffee shops, pubs, restaurants and other shops near to us. Make a day of it and really enjoy what Westward Ho! has to offer.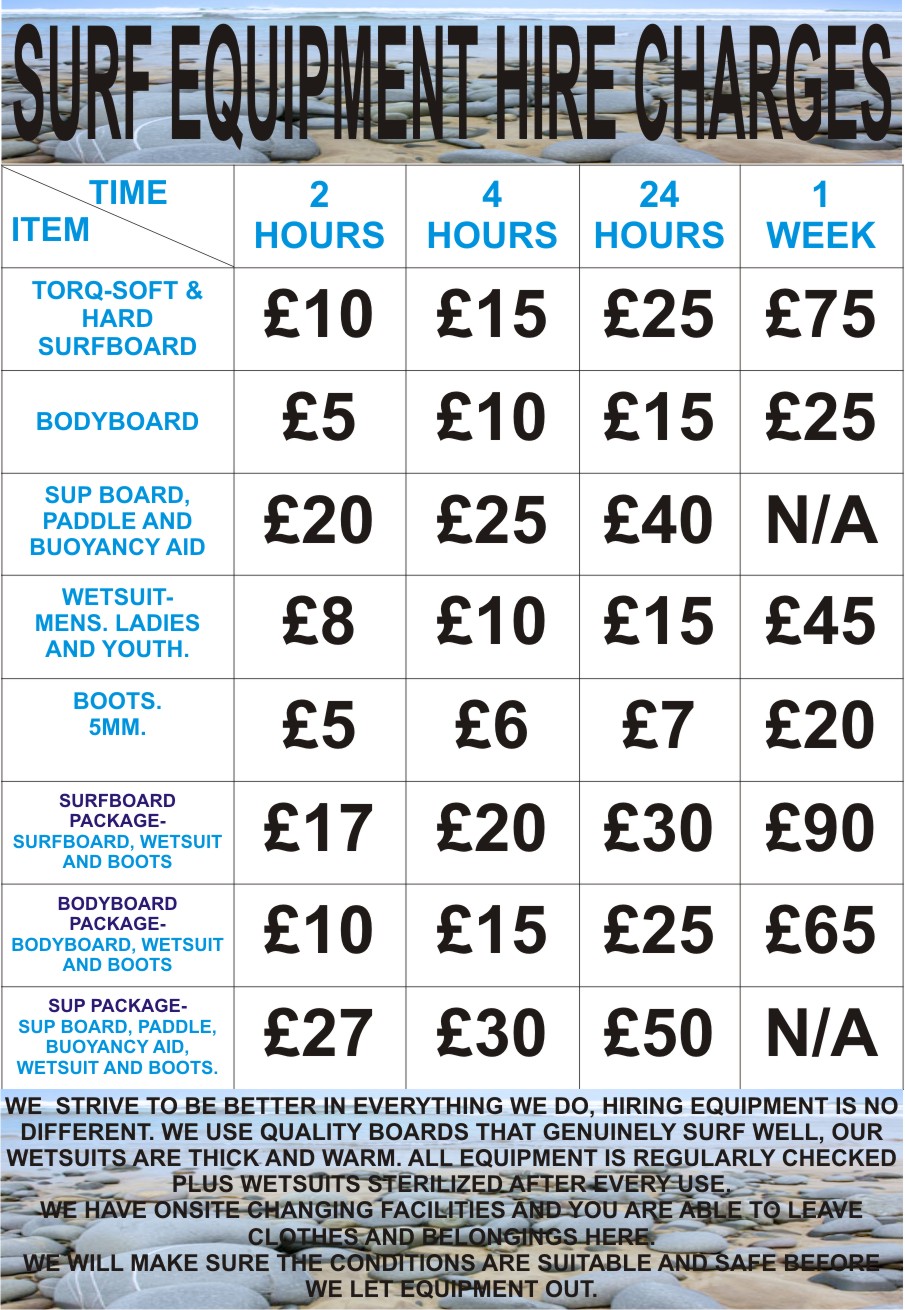 Kitemare-Surf & Kite shop is situated on the village green in the centre of Westward Ho! Below is a photo of the view we have from the shop window. We are in a perfect position for Surf Hire as we can see the sea, are able to advise you on the conditions, places to go and look out for you too.
We are active surfers in the local community and really understand the sea. We will do our upmost to make sure you have the best possible time while staying safe.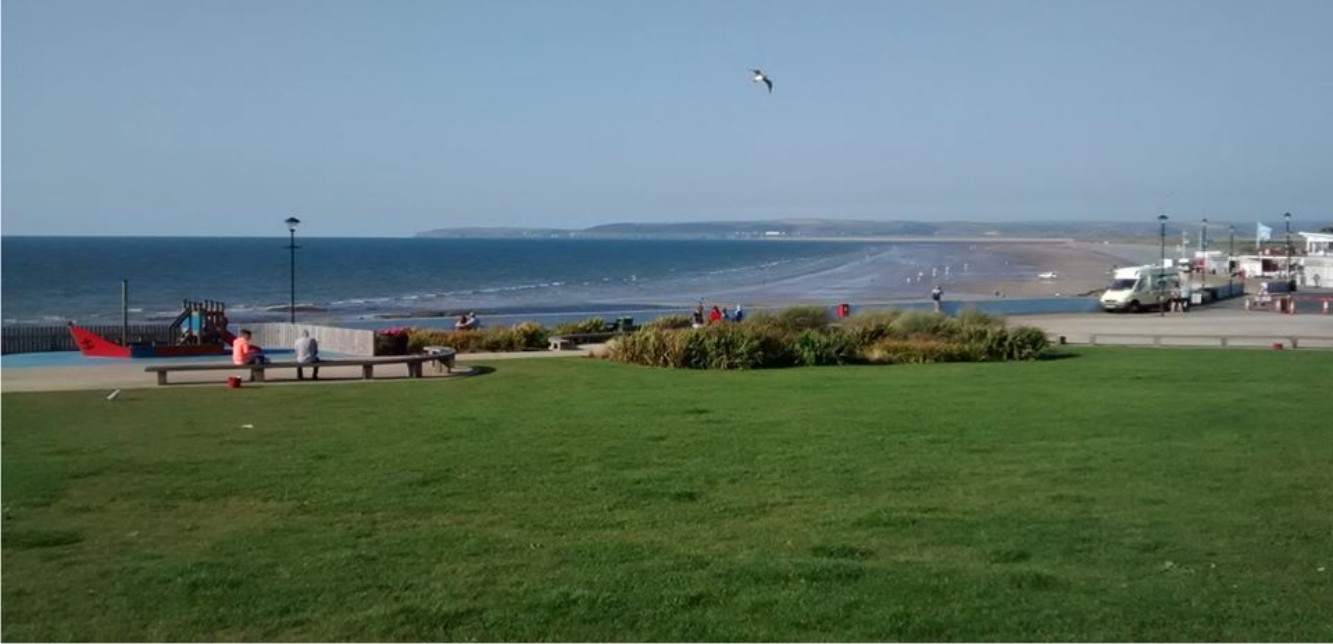 We do have a lot of surf hire kit here, but, if you are travelling just to surf or have a big group and need to ensure hire equipment, we do allow you to book your surf hire. Just give the shop a call on (01237) 238350 and let us know what boards, suits and wetsuit boots you require. We will reserve them, take a 20% deposit that is refunded in the event of no surf as Mother nature does like to put a spanner in the works sometimes, but not if you just don't turn up. We are always here for advise on conditions and tidal state to enable you to plan your surf time efficiently.
Booking is not essential, just pop in the shop and we can sort you out with equipment so 10 minutes later you are in the ocean....Perfect.
We have changing facilities in the shop and you are also able to leave your clothes and possessions with us to make it as easy as possible.