Westward Ho! beach is just over two miles long at low water, it has very few rip tides or under water beach obstructions, it's one of the safest beaches in Devon. It faces West and picks up all the Atlantic swell, due to the beaches shallow gradient it produces a slower, fatter wave that keeps re breaking making it perfect to learn on.
Once you get the hang of this great sport you can head out further and the wave at Westward Ho! can be as good as any other

Westward Ho! is a sandy beach break with the East winds blowing off shore. It picks up swell from the South west to North West although South West swell is best here.
The beach can be surfed at all states of the tide, at high water the wave breaks onto a pebble ridge. This pebble ridge can make getting out of the sea very tricky but only on a spring tide. Beginners are best to avoid 2.5 hours each side of High Water for safety. The photo below shows Westward Ho! beach at High Water.
We find low water to be best for the shape of the wave where some really nice wave shoulders can be found. Without rip tides to help you out the paddle can be interesting some days!
Westward Ho! can hold waves to about eight feet (double over head), when the waves get bigger than this they tend to break miles out.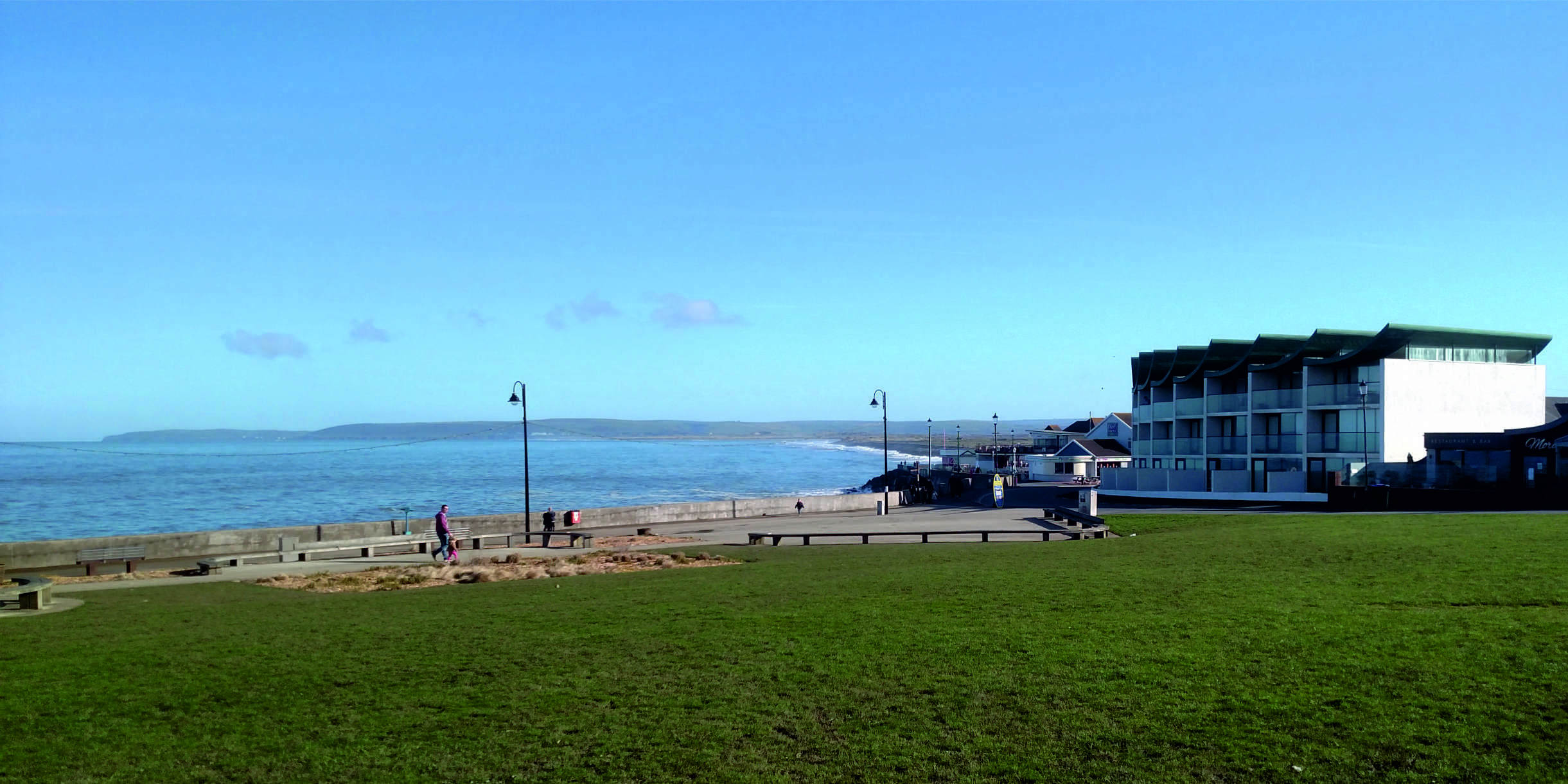 Westward Ho! has an awesome surfing community that is very friendly. The attitude in the water is very positive and happy. We get a lot of holiday makers enjoying the sea here, especially in the Summer months.
Due to the size of the beach and the fact it peaks all down the beach, Westward Ho! can hold a lot of surfers and still feel empty. Over crowding here is never a problem, even in the mid summer which adds to the appeal of Westward Ho!

We are in the shop here 52 weeks a year, if you ever need information/advise to make your time at Westward Ho! more enjoyable, please feel free to ask or pop into the shop.